Conceptual Academy
for Texas
CURRICULUM, POWERED BY POCKETLAB
Conceptual Academy and PocketLab have partnered to bring Paul Hewitt's seminal Conceptual Physics textbook into an integrated digital experience for Texas classrooms. Conceptual Academy Physics is offered along with Chemistry, Biology, and Integrated Physics and Chemistry for a complete high school solution that is 100% TEKS and ELPS aligned and TEA approved.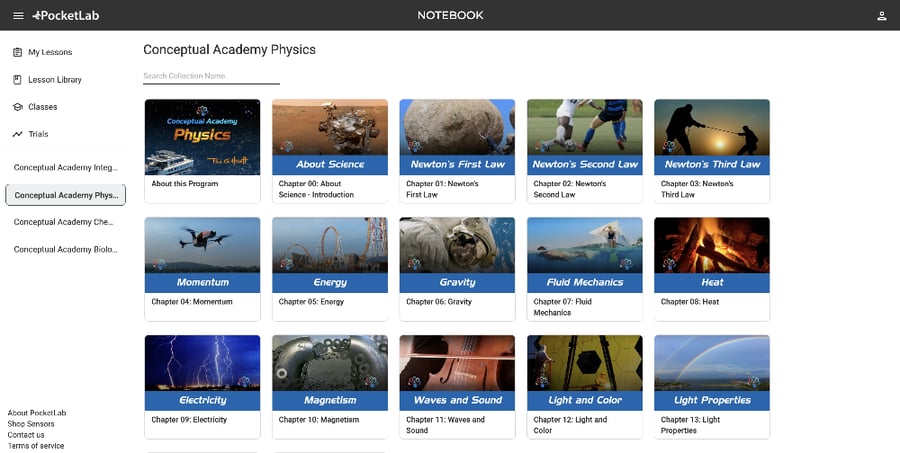 Why Conceptual Academy?
100% Built for Texas Students
Pioneering physics educator, Paul Hewitt, and colleagues at Conceptual Academy have created new versions of their seminal textbooks to enable hands-on inquiry, phenomena-based learning, and integration of science and engineering practices into the high school courses. You get the best of both worlds: proven content that has educated millions of science students that has been brought forward into the latest pedagogy and fully-aligned with the new TEKS, SEPs, and ELPS.
The Conceptual Academy materials enable both a 5E model of instruction and a conceptually-based lecture approach that Paul Hewitt pioneered.
Built on Paul Hewitt's Legacy
Paul Hewitt revolutionized teaching physics by making it more accessible and engaging. He wrote textbooks and created video and cartoon resources that focused on the conceptual understanding of the topic. Hewitt helped students connect science to their own lives. His approach to teaching has been widely adopted by schools around the world.
The Best Digital Platform
PocketLab Notebook is the best platform available for teachers to deliver lesson content online through a comprehensive digital learning environment that combines interactive lessons, customizability, real-time data collection, and analysis tools, progress monitoring, real-time feedback and group/class collaboration.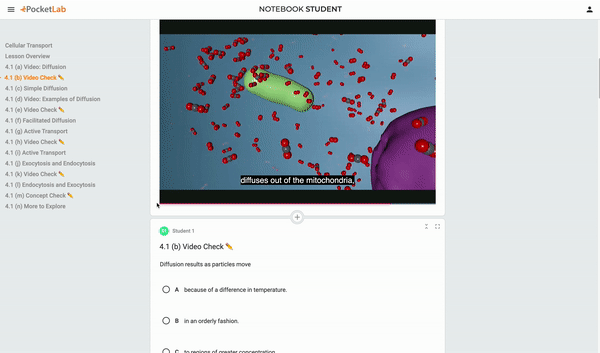 Modern Classroom Tools
PocketLab multi-function wireless sensors have been used in schools all over the world. Student-led hands-on inquiry activities that feature authentic data collection will spark curiosity and creativity in your classroom. Your students' real-time data is live-streamed directly in their lesson making the curriculum come alive. Lesson data collection has NEVER been easier.
Science curriculum for Texans
By Hewitt, Suchocki, and Yeh.
Together, PocketLab and Conceptual Academy have built an all-in-one, flexible solution for Texas teachers that combines high school science curricula, video content, hands-on labs and lessons, and a digital lab notebook where students engage with content in meaningful ways.
Easier than ever. Access curriculum, assign hands-on labs, and monitor student progress toward key learning objectives from one browser-based digital platform
Designed for Texas teachers. Built from the ground up with TEKS standards in mind. 100% standards alignment and 2024 TEA proclamation approved.
Customizable for you to teach it the way you want to teach it. Edit, reorganize, and modify chapters, or choose from our library of supplemental lessons, which puts you in control of your lesson plan.
Created by experts. Written by Paul Hewitt, John Suchocki and Jennifer Yeh with universal design for learning (and teaching) in mind.
Designed for flexibility. Supplement the digital content with Conceptual Academy's optional companion printed textbooks as an aid in lesson planning and for student use.
Ever Expanding Lesson Library available in PocketLab Notebook
Here are some of our favorites.
Conceptual Academy Curricula
Scope and Sequence Pacing Guides
*note: optional textbooks are available.