Notebook + Kesler Science
CURRICULUM, POWERED BY POCKETLAB
High-quality, standards-aligned, customizable lessons for 4th-8th grade science classrooms on an interactive digital science platform. Available in two subscription options to fit your unique classroom needs.

Why Kesler Science?
Teachers need high-quality lessons that make prep time faster and easier - without sacrificing the creative, personal touch they bring to their classes. That's why Kesler Science offers thousands of engaging, customizable lessons and activities for 4th-8th grade science classrooms. Your classroom is unique and so are your students, so we have designed a wide range of differentiated materials using the 5E model with tons of options for digital and printable use.


KESLER SCIENCE AND THE 5E MODEL
The 5E Model is a research-based pedagogy that puts the responsibility for learning in the hands of students. Throughout the five stages - Engage, Explore, Explain, Elaborate, and Evaluate - student questions drive inquiry-based learning and help them to build a scientific skill set. The 5E Model provides excitement and flexibility for teachers and students alike.


KESLER SCIENCE CURRICULUM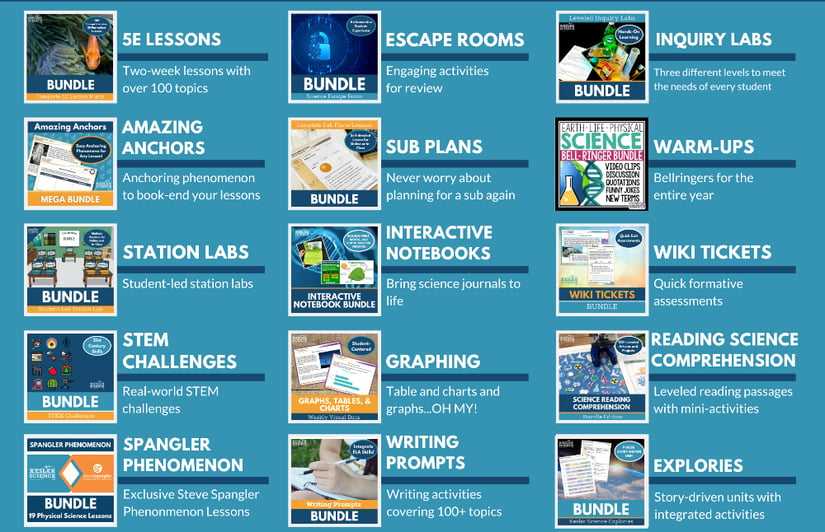 PROFESSIONAL DEVELOPMENT WITH STEVE SPANGLER
LIVE one-hour professional development sessions from Steve Spangler six times per year
Great experiment ideas on a shoestring budget
Explore best practices and engagement strategies that really work.
Ask questions… because it's live and interactive!
All sessions are recorded and available to members for 30 days.
Teaching science just got easier.
PocketLab and Kesler Science have built an all-in-one, dynamic solution for teachers that combines the complete collection of NGSS- and TEKS-aligned Kesler Science resources and hundreds of supplemental hands-on labs and lessons from PocketLab into a digital lab notebook. Students learn and engage with science concepts in ways that help them make sense of the world around them.
Completely customizable. Access thousands of editable Kesler Science lessons and teacher guides plus supplemental lessons in the PocketLab Lesson Library.
Flexible by design. Using the 5E model, Kesler Science lessons provide flexibility for teachers and give students the opportunity to take control over their own learning.
Created by teachers, for teachers. Designed by award-winning science teacher Chris Kesler, Kesler Science lessons have been used by tens of thousands of science teachers who find them to be rigorous, standards-aligned and engaging.
Cost-effective. Everything you love about Kesler Science plus PocketLab Notebook's supplemental content at low per-teacher pricing.
Seamlessly integrated. Connect PocketLab Notebook to Google Classroom and ClassLink for easy implementation.
It's your classroom. You decide.
Two subscriptions options to fit your classroom's needs.

Kesler Science Core:
Kesler Science resources in downloadable PowerPoint and PDF files

The Notebook cloud-based science platform where students collect, analyze and store data from optional PocketLab sensors.

Hundreds of supplemental labs and lessons from the PocketLab Notebook Lesson Library.
Kesler Science Pro:
Fully digital, interactive lessons from both Kesler Science and PocketLab.

Customizable lessons that are assignable directly to students on the Notebook platform.

A teacher dashboard to easily monitor student progress, provide feedback.

Hundreds of supplemental labs and lessons from the PocketLab Notebook Lesson Library.

All of the downloadable files of Kesler Science Core.


With Kesler Science Pro, you can easily:
Plan and Prepare
Access all of the information and resources you need to prepare for each day of instruction. Everything you need is thoughtfully organized and already differentiated so you can spend less time planning and more time teaching.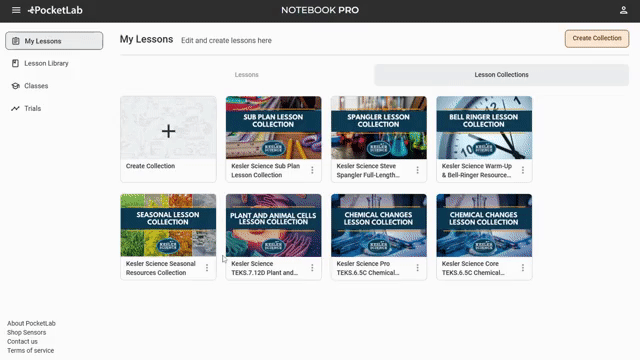 engourage engagement
Students interact with and engage in lesson activities right in Notebook Pro. Students can answer multiple-choice, open-ended and drag-and-drop questions in real time. Review responses and chime in to keep the discovery moving along.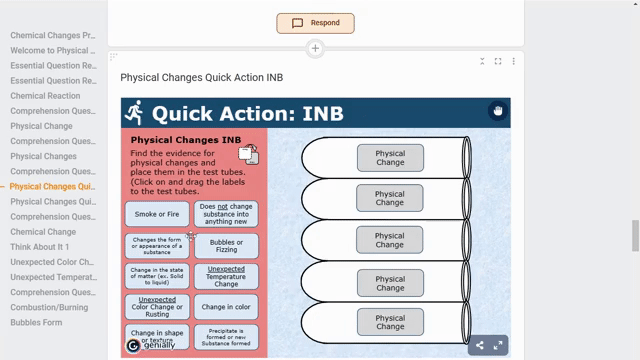 Monitor Progress
Easily track student progress on the class dashboard and give real-time formative feedback. Assign lessons that students can access in their own Notebook account and make changes on the fly for students or groups who need more.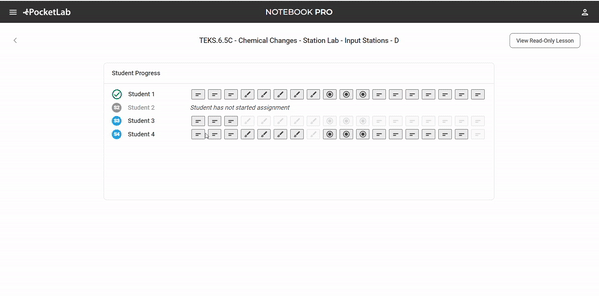 Discounts are available for multi-year or multi-user memberships.
Contact our team for more information.