Meet the Citizen Science Bundle
Stream data in real-time then analyze the recorded data in PocketLab Notebook

Compatible with iOS, Android, Chrome OS, Windows 10, Linux, and Mac OS

Bluetooth 4.0 wireless connection

Record up to 30,000 measurements to the onboard memory

Rechargeable lithium polymer batteries
Air
Carbon Dioxide

Particulate Matter

Ozone

AQI

Dew Point

Heat Index

Temperature (Ambient)

Barometric Pressure

Light Intensity

Humidity

Altitude
Thermo
Temperature Probe 1

Temperature Probe 2
10 PocketLab Air Sensors

10 PocketLab Thermo Sensors

1 Notebook Pro Annual Subscription

2 Five-Port Chargers

10 USB Cables

2 Protective Storage Cases

Hard cover case Specs
Outer Dimensions: 12" x 9.5" x 3.5"
Interior Dimensions: 11.5" x 8" x 3.125"
Weight (including foam): 2lb
THE CLIMATE SENSOR
PocketLab Air brings together everything a citizen scientist needs to make a difference in one, durable device. It's a science lab powerful enough for professional-grade air research that is compact and user-friendly enough to put the power directly in the hands of the next generation.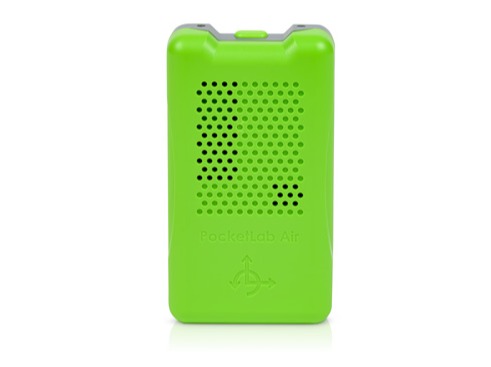 THE TWO TEMPERATURE SENSOR
Let this simplified two-temperature probe solution turn your next science lesson into exploration. PocketLab Thermo is a dual temperature sensor that includes two thermistor probes with simultaneous measurement capabilities.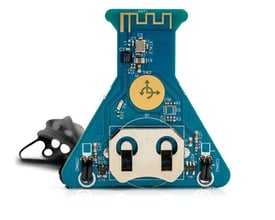 SOFTWARE THAT MAKES SCIENCE COME ALIVE
Notebook is a powerful, full-featured, all-in-one digital lab book. Anytime, anywhere, teachers and students can collect, visualize, and analyze live experiment data in a way that makes labs come alive.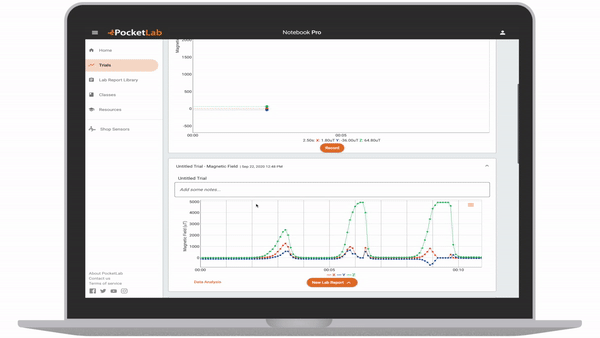 POWER UP
Charge five of your PocketLab sensors at one time with the five-port charger and cables.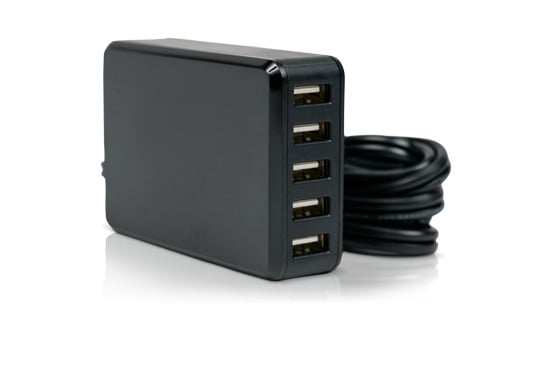 Protective Storage CASE
PROTECT AND ORGANIZE
High-quality, soft cover cases safely store your Air sensors, chargers, and cables.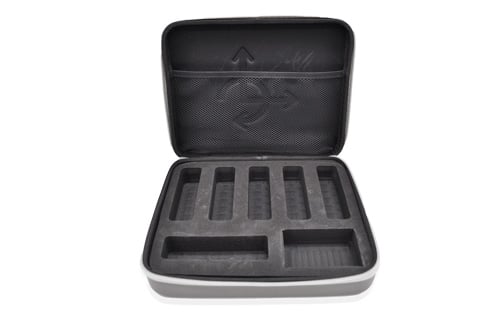 Ready-to-use Lessons in PocketLab Notebook
PocketLab Notebook is a full-featured, all-in-one digital science platform. The Lesson Library in Notebook offers customizable, NGSS-aligned lessons and labs for every science classroom. Check out these lessons you can use with the Citizen Science Bundle.
PocketLab is a science learning system.


Notebook (Pro) + Curriculum + Sensors + ScIC Community
PocketLab sensors do not stand alone. Every sensor is part of the PocketLab learning system, which brings together curriculum, software, sensors, and the ScIC unconference. Plus, the whole system is customizable to fit any classroom empowering you to teach science your way.
All PocketLab sensors are designed to seamlessly pair with our free Notebook or Notebook Pro software for real-time data visualizations, analysis, and lab reports. Create live, vivid data visualizations. Record and analyze data in real time. Create and share lab reports.
Choose from our curricula options and teacher-made lesson library full of no-prep labs and projects designed specifically for our sensors and built directly into Notebook and Notebook Pro. The possibilities are endless, and it's all part of the PocketLab learning system.
Have drawers full of sensors from different companies? No problem. Both Notebook and Notebook Pro can visualize data from practically any sensor. Just export and upload a CSV file of your data and Notebook will automatically create interactive graphs of your measurements.