Tactile Pressure Sensor
The tactile pressure sensor is great for classic physics experiments as well as interesting maker and Scratch projects when used with PocketLab Voyager. The sensor is different than a traditional force sensor. It measures a relative change in resistance based on how much contact pressure is applied to the contact area of the sensor. Check out the use cases below to learn more.
PocketLab Voyager Sensor Functions
All the sensor functions are integrated into a small, rugged, and portable sensor device that can be attached to almost anything and used in almost any application. You can stream data from up to three measurements simultaneously to the PocketLab app and visualize the data in real-time.
Force and Motion
Give your students a tactile pressure sensor and have them support Newton's Second Law of Motion with evidence they gather from their own creative experiments. The GIF shows a tactile pressure sensor taped to the back of the Voyager directly measuring the applied force of a push and PocketLab Voyager's accelerometer directly measuring acceleration.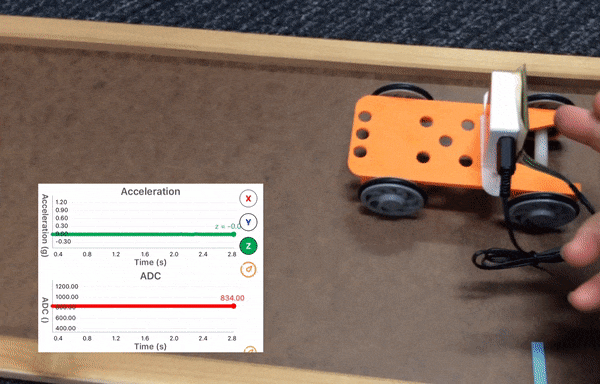 Scratch Programming
Use the tactile pressure sensor as a button in your PocketLab Scratch projects. Trigger projectiles to fire in a space blaster game, drive your WeDo Lego motors, or make your Mario-like sprite jump over some Koopas.
Creative Projects
Build a "scale" that measures the weight of garbage in a trash can. Tape the sensor to the bottom of your shoes to study where the most pressure is applied during a typical step. With PocketLab, you are only limited by your imagination.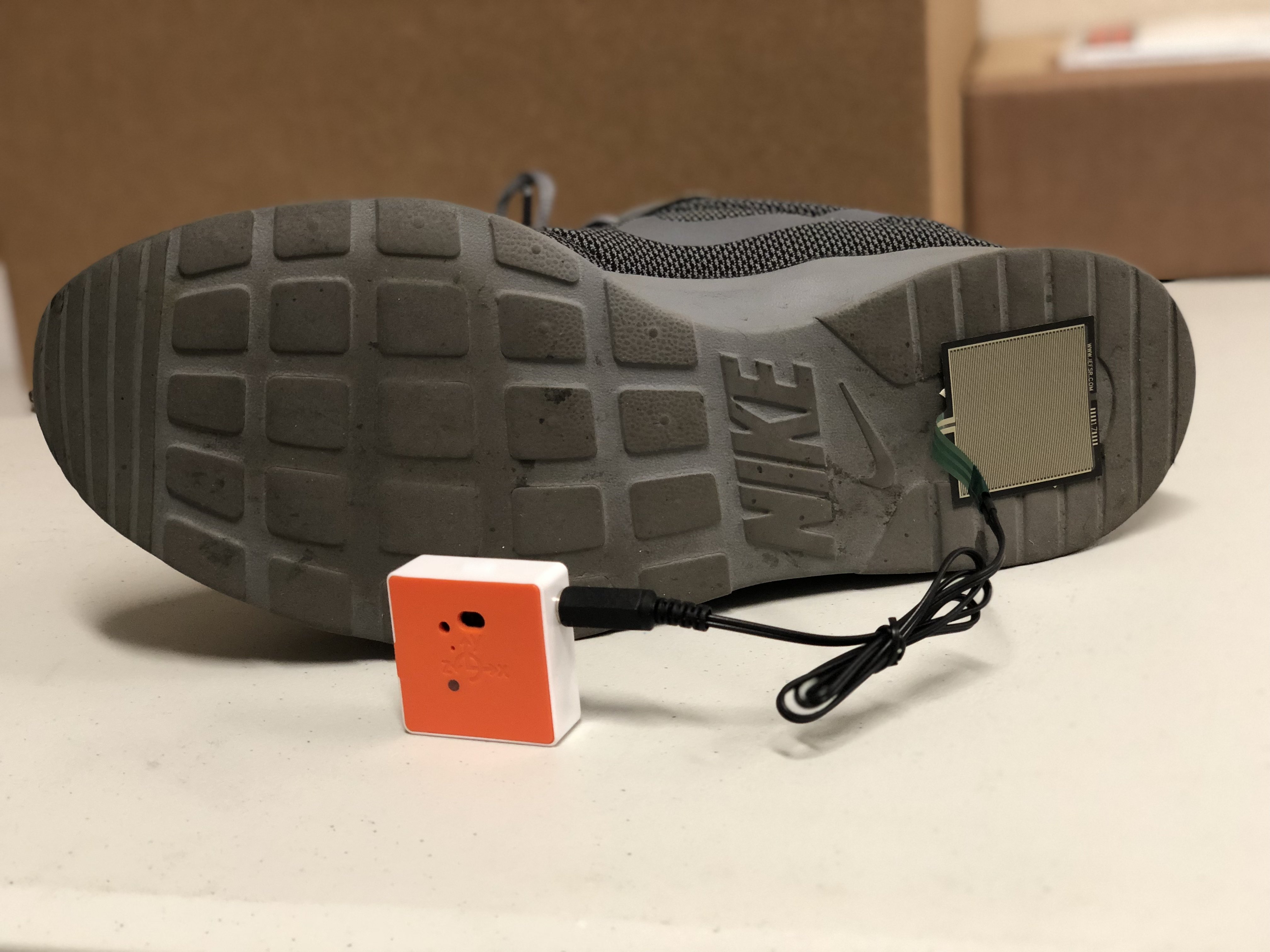 WORKS WELL WITH POCKETLAB VOYAGER
PocketLab is a science learning system.


SENSORS + NOTEBOOK (PRO) + LESSON LIBRARY + SCIC COMMUNITY
PocketLab sensors do not stand alone. Every sensor is part of the PocketLab learning system, which brings together our sensors, software, lesson library, and ScIC conference. Plus, the whole system scales to fit any class load. Anyone using PocketLab is part of a massive science learning community that is growing every day.
All PocketLab sensors are designed to seamlessly pair with our free Notebook or Notebook Pro software for real-time data visualizations, analysis, and lab reports. Create live, vivid data visualizations. Record and analyze data in real time. Create and share lab reports.
Choose from our teacher-made lesson library full of no-prep labs and projects designed specifically for our sensors and built directly into Notebook and Notebook Pro. The possibilities are endless, and it's all part of the PocketLab learning system.
Have drawers full of sensors from different companies? No problem. Both Notebook and Notebook Pro can visualize data from practically any sensor. Just export and upload a CSV file of your data and Notebook will automatically create interactive graphs of your measurements.