Meet Voyager 2, the adventure sensor.
The world is made of motion.
Stream data in real-time then analyze the recorded data in PocketLab Notebook

Compatible with iOS, Android, Chrome OS, Windows 10, Linux, and Mac OS

Bluetooth 4.0 wireless connection

Record thousands of measurements to the onboard memory

Rechargeable lithium polymer batteries with 20 hours of operating time per charge
Acceleration

Angular Velocity

Magnetic Field

Position (Rangefinder)

Velocity (Rangefinder)

Quaternion Orientation (IMU)

Temperature (Probe)
Temperature (Ambient)

Barometric Pressure

Altitude

Light Intensity

Humidity

Dew Point

Heat Index
10 PocketLab Voyager 2 Sensors

10 Temperature Probes

2 Five-port Chargers

10 USB Cables

Hard Cover Case

Hard cover case
Outer Dimensions: 12" x 9.5" x 3.5"
Interior Dimensions: 11.5" x 8" x 3.125"
Weight (including foam): 2lb
WHY POCKETLAB VOYAGER 2?
Design hundreds of science experiments covering physics, engineering, Earth science, chemistry, and biology. Voyager 2 was designed to take data collection up a notch with an enhanced rangefinder, higher data rates, improved accuracy, and quaternion orientation measurements. Imagine exploring exoplanets, contributing to global heat island research, or watching egg-drop data appear on the screen as it falls. With Voyager 2, you can do it all with a single, hand-held device.
Save budget by replacing boxes of equipment with this powerful multi-sensor functionality.

Simplify department tech. With PocketLab sensors, everything integrates with the Notebook (free or Pro), so once you learn one, you know them all.

Stream data in real-time to Chromebook, iPads, and almost any computer, smartphone, or device.
Ready-to-use Lessons in PocketLab Notebook
PocketLab Notebook is a full-featured, all-in-one digital science platform. The Lesson Library in Notebook offers customizable, NGSS-aligned lessons and labs for every science classroom. Check out these lessons you can use with PocketLab Voyager 2.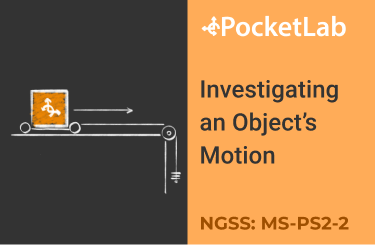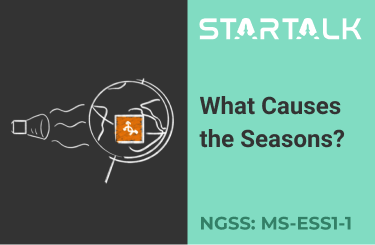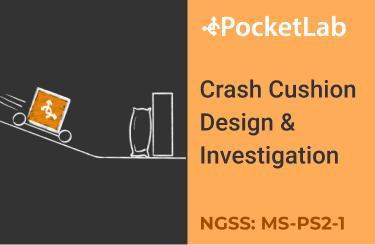 PocketLab is a science learning system.


Notebook (Pro) + Curriculum + Sensors + ScIC Community
PocketLab sensors do not stand alone. Every sensor is part of the PocketLab learning system, which brings together curriculum, software, sensors, and the ScIC unconference. Plus, the whole system is customizable to fit any classroom empowering you to teach science your way.
All PocketLab sensors are designed to seamlessly pair with our free Notebook or Notebook Pro software for real-time data visualizations, analysis, and lab reports. Create live, vivid data visualizations. Record and analyze data in real time. Create and share lab reports.
Choose from our curricula options and teacher-made lesson library full of no-prep labs and projects designed specifically for our sensors and built directly into Notebook and Notebook Pro. The possibilities are endless, and it's all part of the PocketLab learning system.
Have drawers full of sensors from different companies? No problem. Both Notebook and Notebook Pro can visualize data from practically any sensor. Just export and upload a CSV file of your data and Notebook will automatically create interactive graphs of your measurements.