Inspire students to
be curious., be adventurous., be scientists for a day., be scientists for life.
Your classroom is one-of-a-kind.
PocketLab provides the flexible hands-on tools and resources you need to teach science your way.
Because no one knows better than you how to meet the needs of your students.
The PocketLab System
A real-world system for science learning.
The PocketLab System brings together science curriculum, hands-on labs and lessons, data sensors, and professional development built with customization in mind. Designed by teachers for teachers, we've made an easy, hands-on comprehensive way to teach standards-based science while keeping the power to customize learning in your hands.
PocketLab Notebook
Software that makes science come alive.
PocketLab Notebook is an interactive, cloud-based digital science platform where students collect, visualize, and analyze live data and teachers lesson plan and monitor student progress. Notebook includes access to hundreds of lessons developed by our in-house team of educators, celebrity contributors and industry experts that make teaching easy and customizable.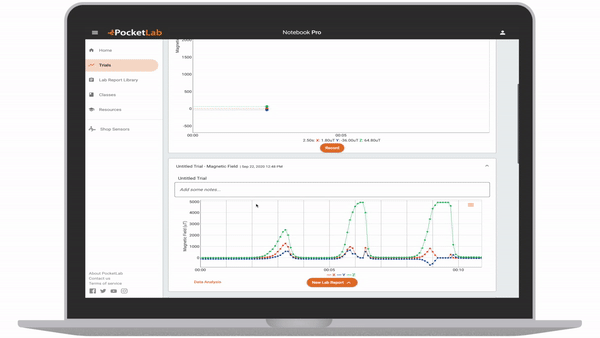 Notebook + Curriculum
Flexible by design.
PocketLab Notebook Pro hosts OpenSciEd middle school and Conceptual Academy high school science curricula empowering you to customize curriculum delivery based on your classroom needs. Need to pivot? Re-order lessons, add custom modules and supplement curriculum using resources from the Lesson Library and easily assign to students and monitor progress.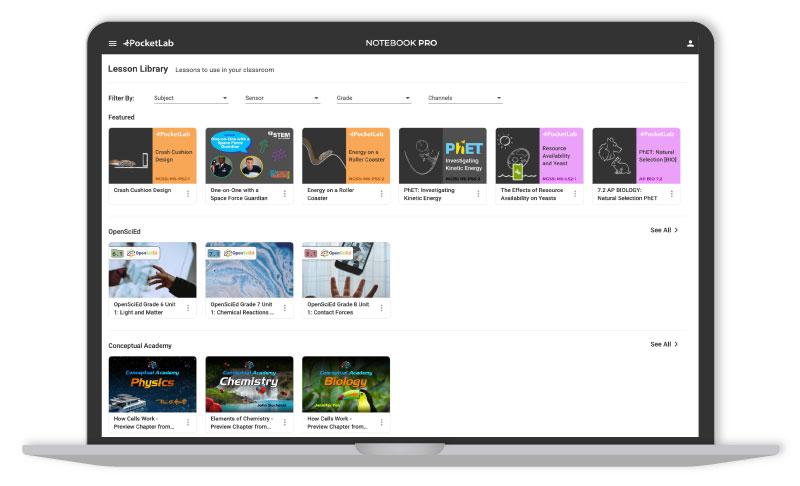 Science is Cool
Virtual unconferences for cool teachers.
If conferences feel like a Monday morning meeting, ScIC "Science is Cool" unconferences feel like a Friday afternoon. We're connecting a global community of science enthusiasts and science educators doing inspiring things in their classroom. Come for the amazing content, join in the fun, and stay for the free professional development.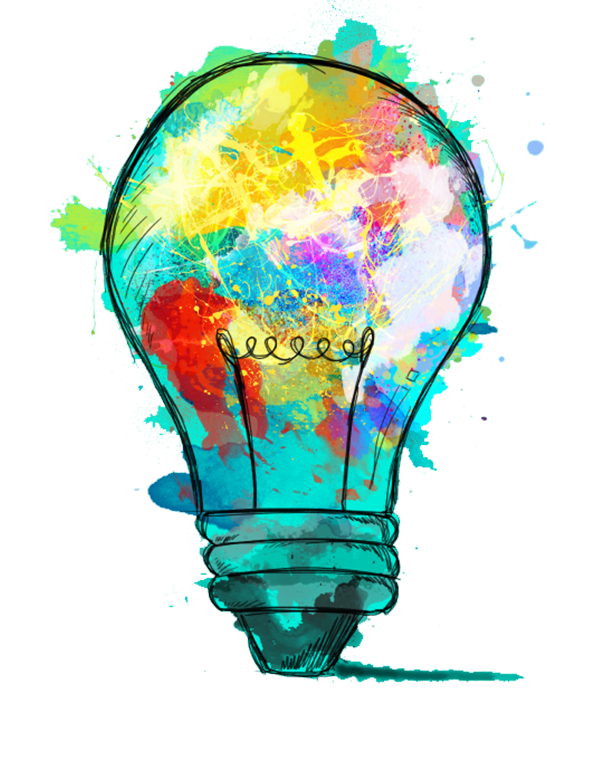 I can have my IEP students, my exceptionality students and gifted learners challenged with the use of PocketLab. We build in your video tutorials, we're linking things right through your website and students produce amazing work within groups.
Derek Tangredi
Eighth Grade Teacher
Now we're giving kids pieces of data or a piece of equipment to do genuine scientific research, experiments that have never been done before, and they're making the discoveries. It's giving them ownership of what they're doing.
Dr. Jessica Ward
Faculty of Engineering | Imperial College London
It's a phenomenal thing to play back the data [in PocketLab Notebook] and to be able to see the graphs change as you are looking at the actual device that's that's doing its motion.
Dr. Richard Born
Associate Professor Emeritus | Northern Illinois University
PocketLab Partners & Friends