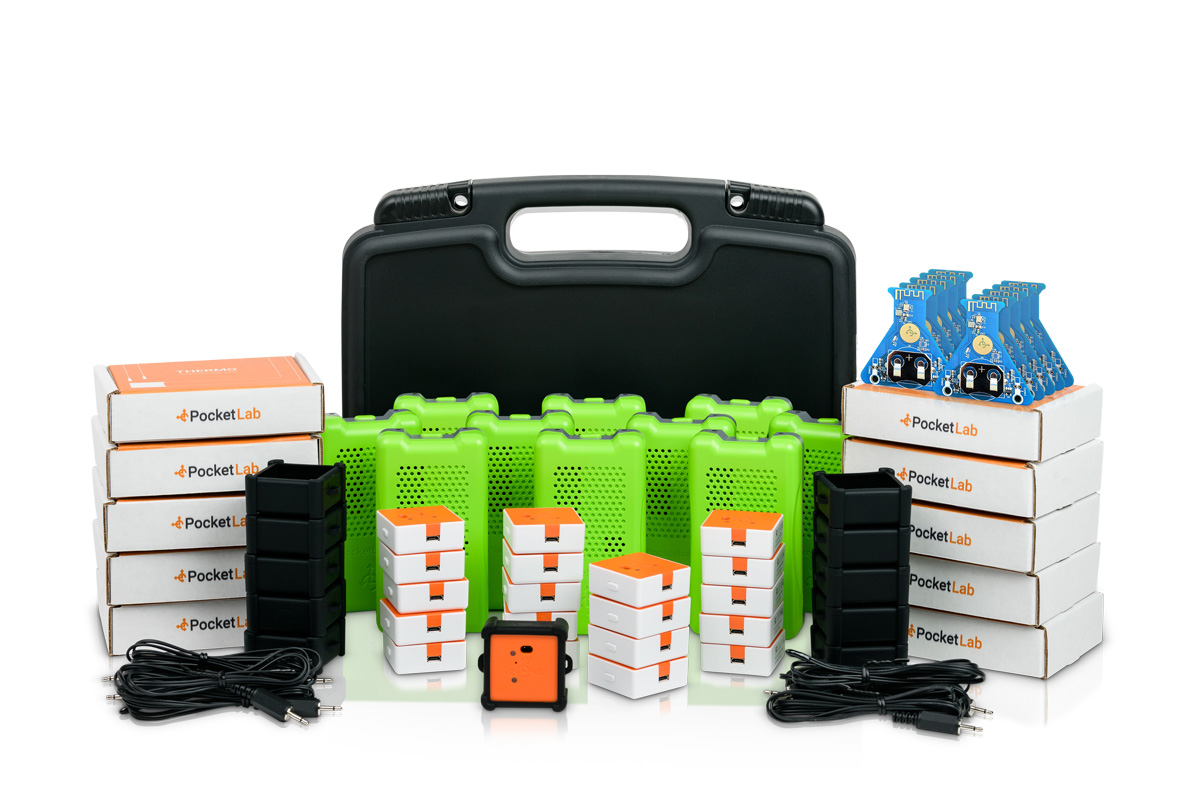 Sensors
20 PocketLab Voyager Sensors
20 PocketLab Thermo Sensors
10 PocketLab Air Sensors
Software
5 Notebook Pro Annual Subscriptions
Accessories
40 External Temperature Probes
20 Silicone Cases for Voyager Sensors
6 Five-port USB Chargers
30 USB Cables
6 Hard Cover Cases
Power up
Charge five of your PocketLab Voyagers or Weathers at one time with the five-port charger and cables.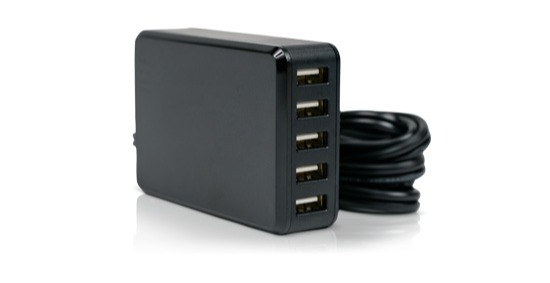 Protect your PocketLab
The silicone case protects your PocketLab Voyager from abuse - similar to a cell phone case. It also offers additional attachment options for straps or lanyards.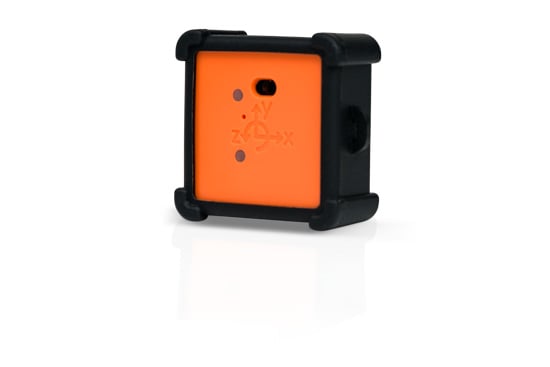 Hard Cover Case
PROTECT AND ORGANIZE
Hard cover cases safely store your sensors, chargers, cables, and accessories.